Chamomile is the name of several flowers in the daisy family and has been used medicinally since ancient times. Most popularly consumed in a tea, it has numerous benefits; from healing skin conditions to easing anxiety.
Here are some health benefits from Chamomile:
Better sleep:
Have difficulties sleeping? Chamomile can help you get a good night's seep with its soothing and relaxing properties. In all, it also relieves your mind from anxieties.
Stomach aches:
Just as Peter Rabbit's mother gave him chamomile, after he ate too much of Mr. McGregor's vegetable garden, chamomile is very helpful in relieving many stomach problems. It helps conditions such as IBS and assists in overall digestion.
Menstrual Cramps
: It calms muscle spasms during menstrual cramps.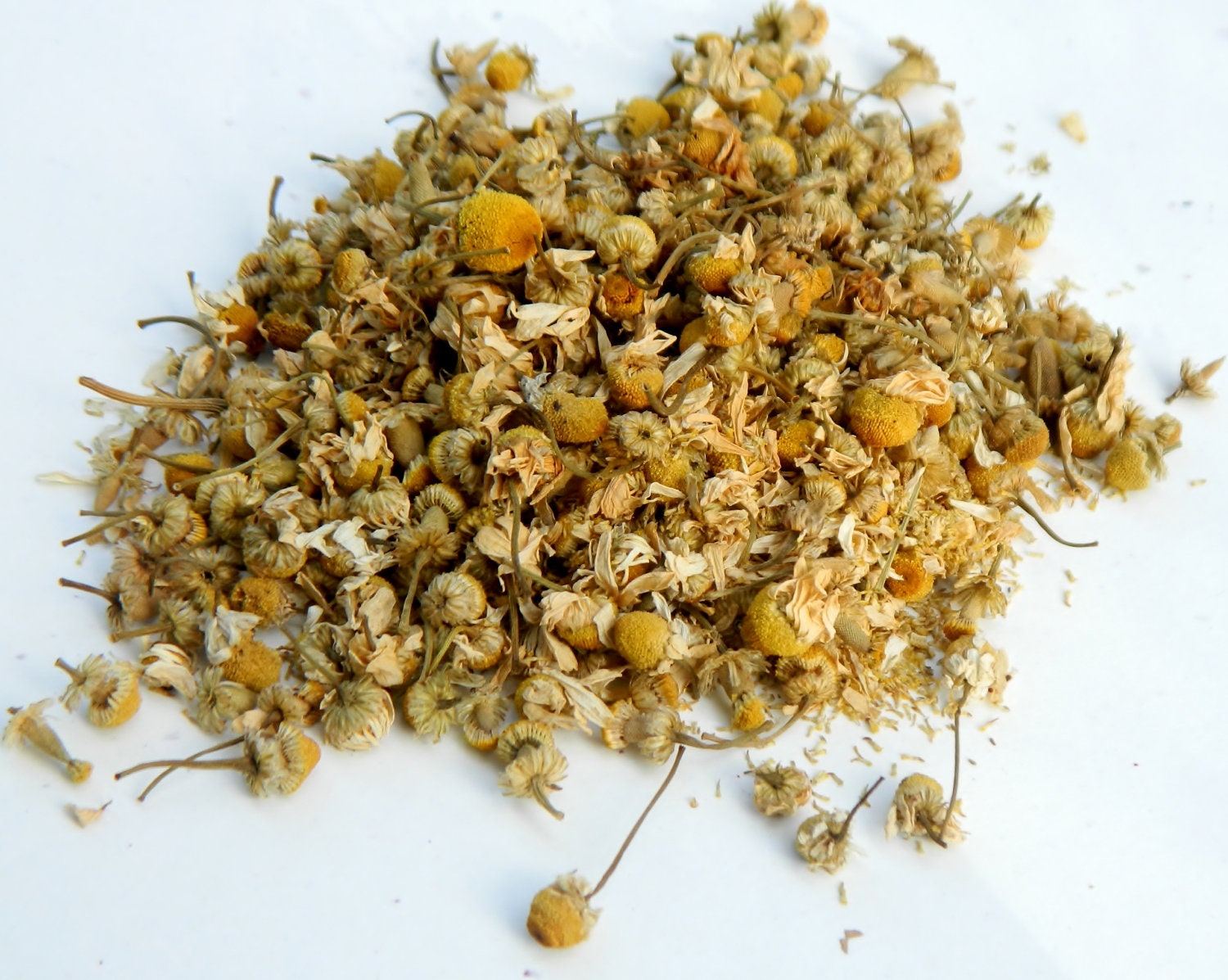 Fights colds:
Similar to green tea, chamomile is full of antioxidants; cleansing your body with its antibacterial properties.
Heals wounds & skin conditions:
The ancient Egyptians, Romans & Greeks would use Chamomile flowers in a poultice over wounds, to escalate healing time. In addition, when used as a lotion or an oil (in baths) it can soothe skin rashes, sun burns, and even eczema.
Home remedy for migraines:
Once you notice symptoms of a developing migraine, drink a cup of chamomile tea. *works best if used before the headache gets severe.
Reduce dark circles around eyes:
Don't throw out your chamomile tea bags right away! Let tea bags cool to room temperature and place them on your eyes as a night compress.
- Cheers!
Tiara